If you are an employer and are looking to purchase health care coverage for your company's employees, please call 608.314.2508 and ask to speak to a sales representative or contact one of us below!
"I have a bachelor's degree in business administration from the University of Wisconsin-Whitewater with a double major in management and marketing. I also am a state-licensed sales agent with an extensive knowledge of group and individual insurance products, health care, marketing and product development.
I have been with MercyCare since 2009. What I like most is that every day brings a new challenge. Whether it's getting a new sale, retaining current accounts, or just helping people find answers or resolve a problem, it's always rewarding.
Outside of work, I enjoy spending time with my family, friends, and watching or playing sports. I look forward to working with you. Please give me a call anytime."
---
---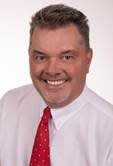 ---
"I started my career as an insurance agent in 2011 and have been with MercyCare Health Plans since 2016. Being an insurance agent to me isn't just about insurance. It's about building relationships with each person/family and offering them a bit of guidance to help find the right fit. I am available to offer guidance on employer-sponsored plans, individual/family policies or our Medicare supplement. Working for a local insurance company like MercyCare allows me to give back to the communities we serve.
I currently am on the Board of Directors for the Stateline Chamber of Commerce as well as a Co-Chair for the Ambassadors with the Chamber. I hold an associate's degree from Northeast Wisconsin Technical College as a Paralegal.
I have been in the insurance business, on the agency side, for 20+ years. In February 2022, I had the opportunity to join MercyCare's great sales team as a Sales Liaison. I have worked with this team for a long time, and found it was the best decision I ever made.
I graduated from Blackhawk Technical College in 2022 with an associate's degree in Business Management. I am licensed in Health, Accident and Life Insurance. I enjoy problem solving, learning new areas of the health insurance game, and I am confident that I can help our clients/agents/agencies in the best possible way I can within a timely manner.
Outside of work, I am a Renaissance Faire Enthusiast, dabble in event planning and have assisted with fundraisers.